If you've read our article on why you should have a home studio, you already know that building a home studio is one of the smartest investments you can make as an upcoming hip-hop artist.
There are tons of artists that don't have a home studio and practice their craft in a professional studio. Now, there's nothing wrong with that if you have the money for it. But, if you're like most upcoming hip-hop artists, you don't have the amount of money necessary to practice often and efficiently in a professional studio. So, I'm going to show you all the equipment you need to build a budget home studio.
PS: I'm going to assume that you already own a computer and will leave that out of this list.
---
Microphone
Your microphone is what you're going to use to record your vocals (obviously). What's not obvious is which one to buy. There are tons of microphones out there to choose from and each one has a different sound.
We've already discussed the best microphones for recording rap vocals when on a budget. However, to save you time – I've listed a recommendation below for you as well.
Condenser microphones are more suited for vocals than dynamic microphones. If you start between the $150-$300 range, you should be able to get a relatively good microphone.
My Recommendation
Rode NT1-A – http://amzn.to/2b40NtN
Want To Keep It As Inexpensive As Possible?
AT 2020 – http://amzn.to/2bq5p1g
Additional Accessories You Should Purchase
Pop Filter – http://amzn.to/2b44TC5 – Included free in the Rode NT1-A Above
Microphone Stand – http://amzn.to/2bpaJ6f
---
Audio Interface / Microphone Preamp
The next thing you're going to need is an audio interface / microphone preamp. The main purpose of the audio interface is to give you a higher quality sound, provide power to your microphone, and give you different ports for connecting equipment. In my opinion, your audio interface is one of the most important pieces of your home studio.
My Recommendation
Scarlett 2i2 – http://amzn.to/2bq25mR
---
Studio Monitors and/or Headphones
Afterward, you're going to need studio monitors (speakers) or a pair of headphones. The choice between the two is mainly based on your preference. Some people say you can't mix your music well with headphones, while others say you can.
I think it's a skill just like anything else. Regardless if you use studio monitors or headphones, you're going to have to learn you equipment. And, skilled mixing engineers are usually able to create good mixes regardless of the equipment.
I'd personally recommend you pick up some headphones for a few different reasons:
1. Since you're going to be recording rap vocals, headphones are going to be necessary so that you can hear the music while recording (and prevent the sound from bleeding into the microphone).
2. Good headphones are cheaper than good studio monitors.
3. If you get too frustrated with your mix, you can always send your song off to get mixed by an engineer at a studio.
My Recommendation
Audio-Technica ATH-M50X – http://amzn.to/2b1Pnq5
Want To Keep It As Inexpensive As Possible?
Behringer HPS3000 – http://amzn.to/2b44yPU
---
Digital Audio Workstation (DAW)
The next thing you're going to need to get started with your home studio is a Digital Audio Workstation (aka DAW). This is simply the program you're going to use to record your music. This includes Adobe Audition, Pro Tools, Logic, FL Studio, and more.
Whichever DAW you choose will mainly be based on preference. I'd recommend you try a demo of each one and see which one you like better. Keep in mind that depending on your computer's specs, some programs may run better than others.
My Recommendation
Adobe Audition – http://www.adobe.com/products/audition.html
---
That's All You Need To Start
That's really all you need to start and get a high-quality sound. There are other things you can purchase to help increase quality and efficiency, but they are not necessary to start.
In my opinion, it's always best to start small and work your way up. A big part of getting a professional sound out of your home studio comes from your skill set and knowing your equipment. Don't fall into the trap of buying a ton of "good" equipment, only to create songs that sound unprofessional due to your skills.
If you have any questions about building your home studio, leave a comment below and I'll answer.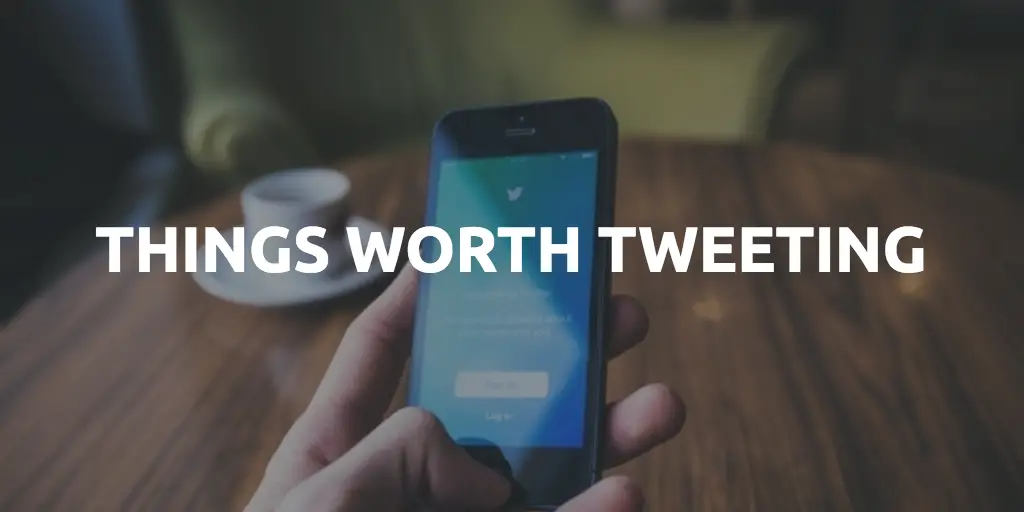 Things Worth Tweeting