I was chatting with an artist recently via email recently and he said something that led me to create this post.  He had recently checked out the article about the mistakes that most rappers make and decided to share where he was at in his music career.
In one of our emails, he replied: "I do have a job. But I need to trademark my name. I appreciate these tips, they're helpful.". I gave him some personal advice in his email and wanted to share some advice that I feel may be helpful.

Before I say what I'm about to say, I'd like to mention that I'm not a lawyer and can't give you any legal advice. Everything I'm about to say is purely my opinion. When making legal decisions, you need to talk with a lawyer.
Don't trademark your rap name if you're not currently making money from music
Now, I have no idea of his financial situation, but for most artist in general, it would be better to hold off on trademarking your name until you start making money from music. The reason I say this is due to the fact that most upcoming artist aren't making any money from their career and usually have a limited amount of money they can spend on music related things, monthly.
If this is true for you, then you would be better off spending your monthly budget on the creation of your music, branding, and networking related task. It's more efficient and smarter.
But Darius, what I blow up and someone steals my name?
What if I suddenly get rich and then get sued?
What if I never become successful, because my name isn't trademarked?
What if I get my mixtape on Livemixtapes or Spinrilla?
What if I create my rap website?
Hold on, hold on. Is it possible for someone to trademark your name before you get to it? Yes. Is it likely? Not for what I'm recommending. You don't need to trademark your name to build fans, create music, or grow your career.
Is there a risk involved with doing it this way? Yes, but I'm going to show you what you can do to try to minimize that risk, while still working smarter and not harder.
Search your rap name in the trademark database and see if it's already taken
Before you ever make your first dime in music, you're going to want to search the United States Patent and Trademark Office to make sure the rap name you're currently using, is not already trademarked. Most hip hop artist are not familiar with this process so, I'm going to show you how it's done.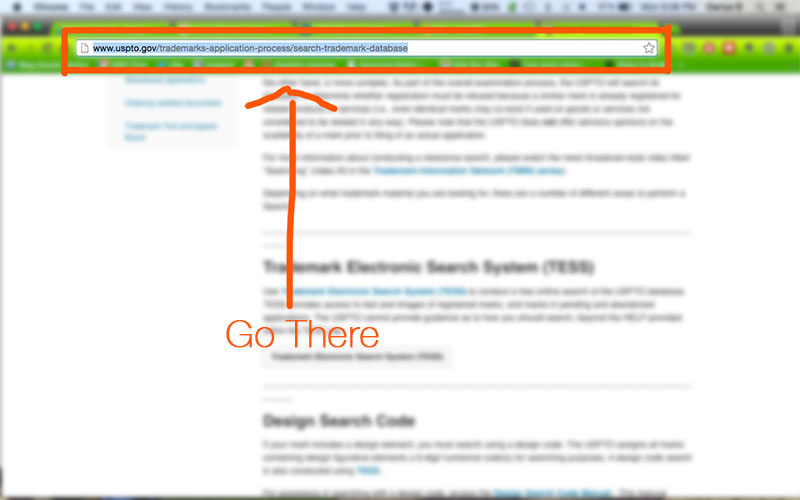 Step 2: Scroll down and click the "Trademark Electronic Search System (TESS)" button.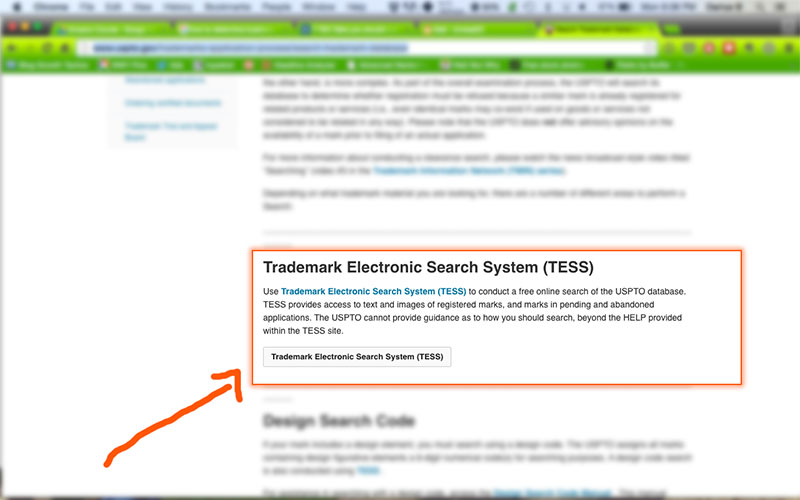 Step 3: Select the Basic Word Mark Search option:

Step 4: Enter your rap name and press the "Submit Query" button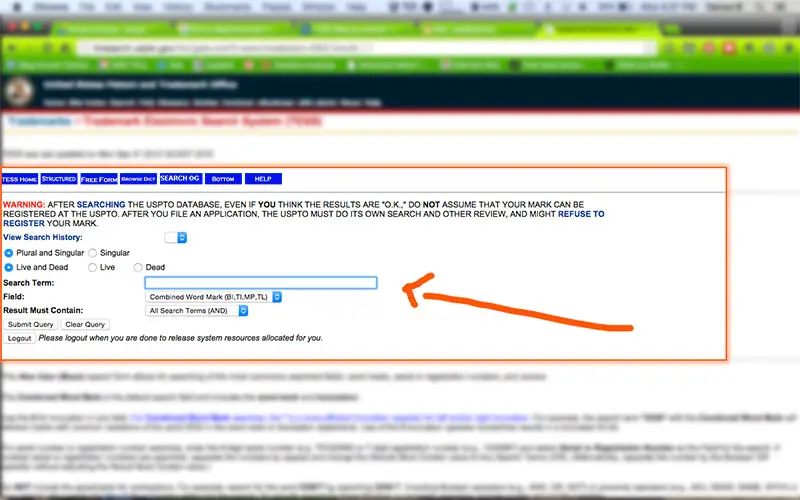 And that's how you check if your rap name is already trademarked
Comment below and let me know if your rap name was available or if someone had trademarked it already. I'd imagine most names won't be trademarked, but it's always safer to check before you put a ton of effort into growing a brand that you'll be forced to change later down the road, or worse, get sued.
Did I mention that people like to sue for almost anything nowadays?
Want A Secret Tip?
You can add the "TM(™)" symbols after your name in an attempt to prevent someone from trademarking your name without actually trademarking your name. You can't however use the"R (®)" symbol UNLESS you've actually trademarked your name